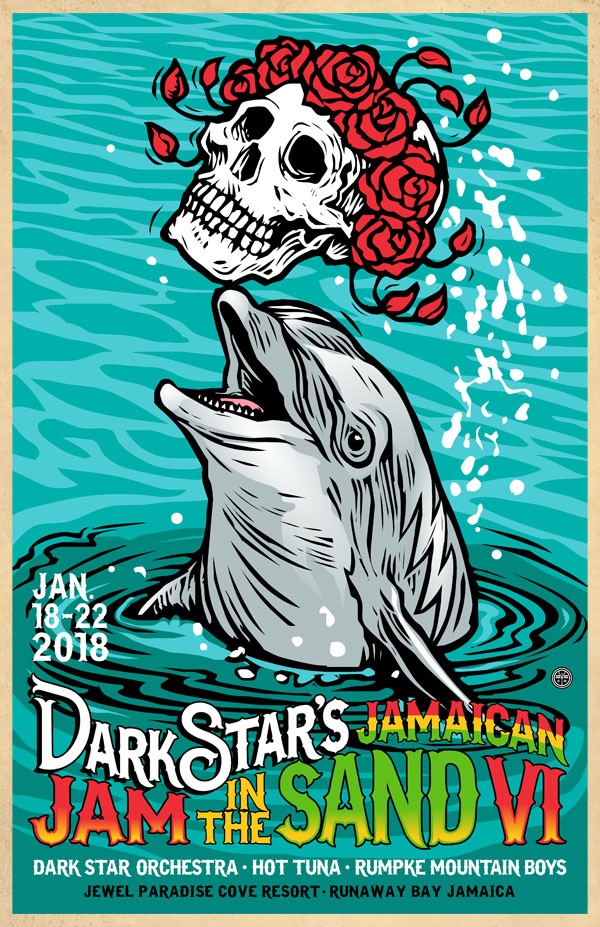 Low Ticket Alert! The 2018 Dark Star Orchestra Jam in the Sand is close to selling out. If you wanted to join DSO and the rest of the Jammers in Jamaica, you better act quick! Special guests Hot Tuna and Rumpke Mountain Boys will play multiple sets throughout the festival.
JAM IN THE SAND VI, returns to the all-inclusive Jewel Paradise Cove Resort in Runaway Bay, Jamaica, January 18-22, 2018.
Should be Fire! Don't Delay. Come Play!